Track Period And
Know Your Body!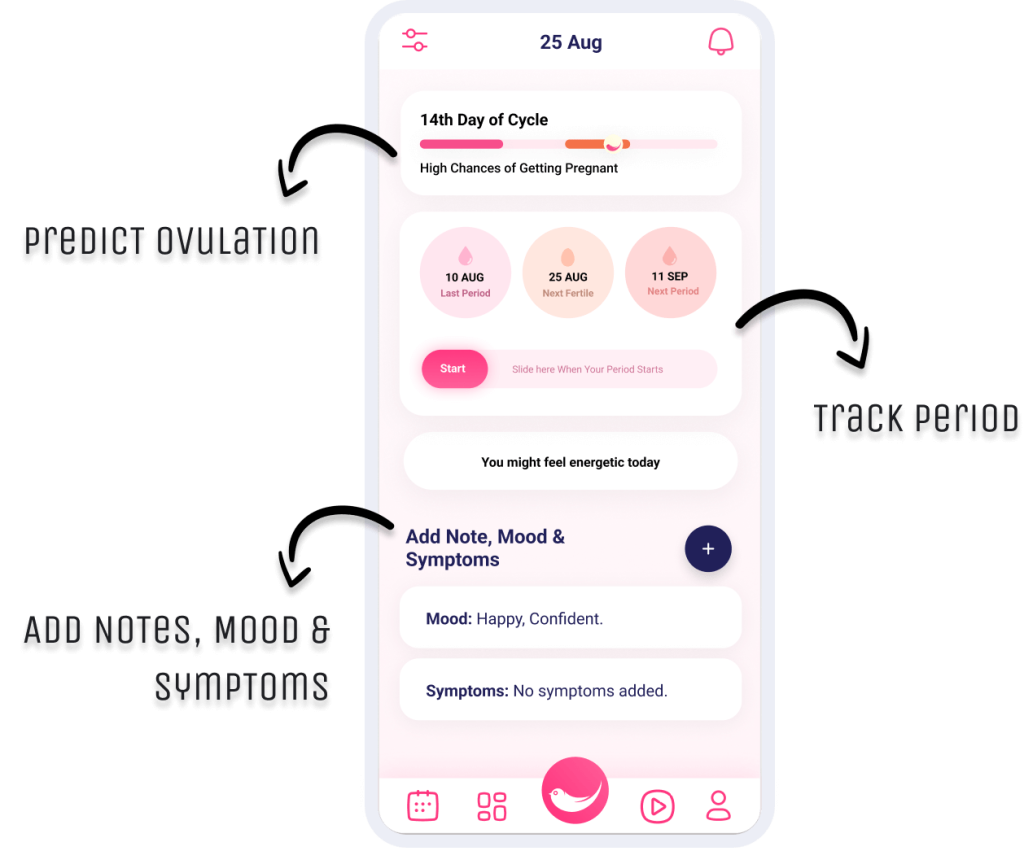 Tracking Period and Ovulation
Tracking Mood and Symptoms
Click on the (+) icon from the landing page, and track your daily mood and Symptoms. You can take daily notes and can use it as your daily journal as well
Downloading & Sharing Report
Learning More About Your Body
Go to the Blog and Video page to get free access to hundreds of blogs and videos that will help you know more about periods, ovulation, and your body in general.